Hello! I'm so happy, I got a new computer this week. I'd forgotten what a pain in the tushie it is to get used to a new one and transferring everything over. It was harder than in the past, since Win 8.1 didn't want to recognize my old Vista machine on the network. I guess it's a snob! And of course, just as I start to get used to 8.1, I will get Win 10 at the end of the month! I am also going from a desktop to a laptop, so it's especially weird! I will eventually get the hang of it! I hope!
I do have a new release at SNP this week, it's Wild Child! It was originally at my other shop, but now it is at SNP too! Lots of fun, super bright colors with fun animal patterns and goofy animal colors! Perfect for non-traditional zoo pages or for those wild animals you have at home!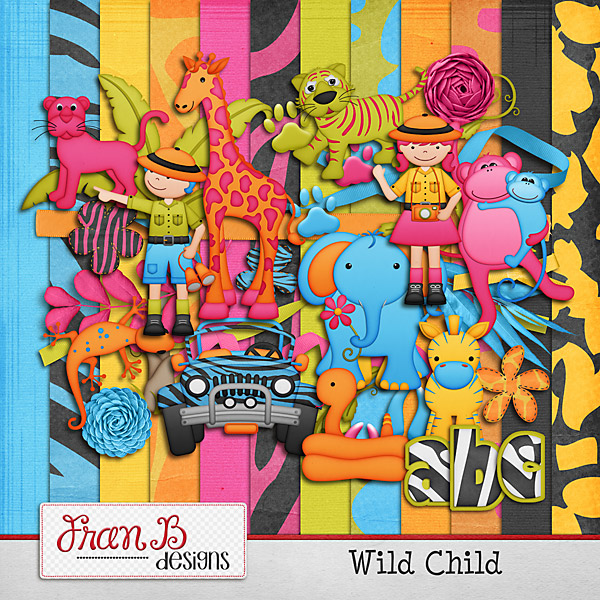 Wild Child is 30% off through Sunday at SNP.
Here is what my CTM has been up to!
Whew! done! it only took like 20 times longer than usual! Have a great week!